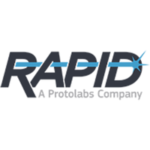 Rapid Group, Inc. specializes in Sheet Metal Prototypes, Machined Prototypes, Wire Harnesses & Cable Assemblies, Prototype Box Build Assemblies, and CNC Turned Prototypes.  Sold to ProtoLabs, Inc.
---

AIS is a maker of semiconductor test equipment. Using technology developed in conjunction with MIT and Lincoln Labs, the company's equipment can measure thickness of metal film and ion implantation on semiconductor wafers in a non-contact, non-destructive fashion. AIS was acquired by Philips Electronics.
---

CiDRA is a industrial process optimization company launched in May of 1997 initially to target the oil and gas industry. The company was founded on core technology Patents and fiber optic instrumentation IP developed by United Technologies Corporation (UTC) & MIT for
---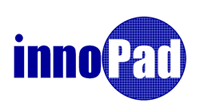 innoPad, Inc. is commercializing advanced polishing pads used by the semiconductor industry for CMP (Chemical Mechanical Planarization). InnoPad's technology delivers breakthrough improvements in customer CMP cost of ownership, and will enable the extension of CMP into future technology nodes.  innoPad was sold to FNS.
---

ICOMS was an eCommerce financial transaction management SAAS solution.
---
Cornerstone Software was a Real Estate & Construction management software solution sold to Manhattan Software.
---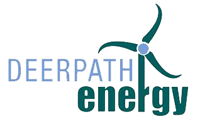 Deerpath Energy designs, develops, finances and installs commercial and municipal scale "small wind" renewable energy projects for customers like Walmart.  Deerpath pioneered a user-friendly market for community-scale distributed wind generation utilizing a broad ray of leading edge technologies and creative design.  Deerpath Energy was acquired by Southwest Windpower in July 2010.
---

Recognized as Manufacturer of the Year by the Commonwealth of MA in 2017, AliMed, Inc. is a mid-sized (>$100M) private specialty medical supplies manufacturer and distributor with on-site customization capabilities and a 35K SKU portfolio of healthcare products designed to improve patient outcomes and experience, serving patient needs and providing clinical solutions spanning "hospital to home."
---


Sonexis, Inc. designs and builds an in-house, secure, integrated audio and web conferencing system that helps businesses improve business processes and communications while significantly reducing the cost of conferencing.  Sonexis was acquired by Compunetix Group in 2008.

---

Network Engines is a leading development, manufacturing and distribution partner for storage and security software and equipment providers, offering highly scalable rack servers and switches.  Network Engines is publicly traded on the NASDAQ exchange (NASD:NENG).
---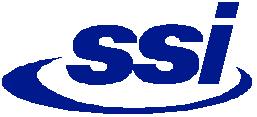 Surgical Sealants created cross-linked collagen based surgical glue.
---


Accurev provides tools that help organizations produce higher quality software rapidly and cost efficiently. AccuRev goes beyond version control with software development tools that offer advanced workflows, security, and automated compliance management. Designed for enterprises and mission-critical software development, AccuRev's award-winning products typically increase software development throughput by 30% or more.
---

Nexaweb delivers the leading enterprise-class Rich-Internet Application (RIA) framework for creating and deploying feature-rich, maintainable applications that leverage the power of the Internet. The Nexaweb framework accelerates the development of standards-based Internet applications, including applications migrated from legacy client/server systems.
---

Terascape provides a storage management software solution that improves the return-on-investment in enterprise storage systems by reducing labor and skill requirements, boosting system efficiency and sharply increasing storage performance. Terascape was acquired by EMC.
---

Valvcon manufactures next generation quarter turn electric value actuators and controls for the Petro-Chemical, Oil & Gas E&P, Water & Waste water, HVAC and Pharmaceutical industries. Valvcon was acquired by the Nelis Jamesbury division of Metso in 2001.
---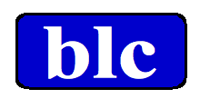 Backer-Loring Corporation was a manufacturer of precision sheet metal, machined parts and electronic assemblies. Backer-Loring was acquired in 1995.
---